Give them the gift of wellness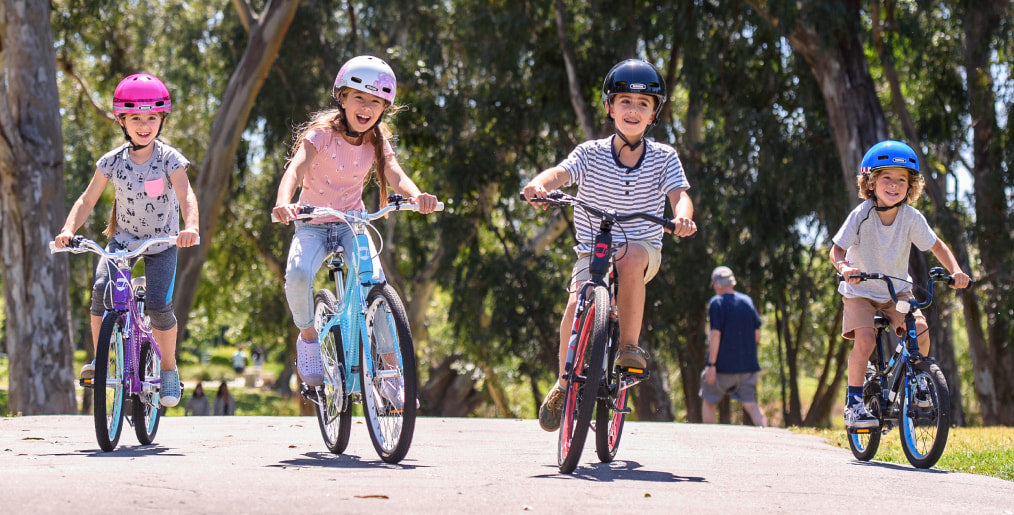 Kids aren't just riding a bike.
They are pedaling toward a healthier future.
A bicycle is a powerful tool for a confident, happy childhood. At Guardian, your child's health and safety are our top priorities. That is why we designed the safest and easiest way to encourage outdoor play. We've gathered a list of just a few benefits of getting outside for a ride.
Physically Healthier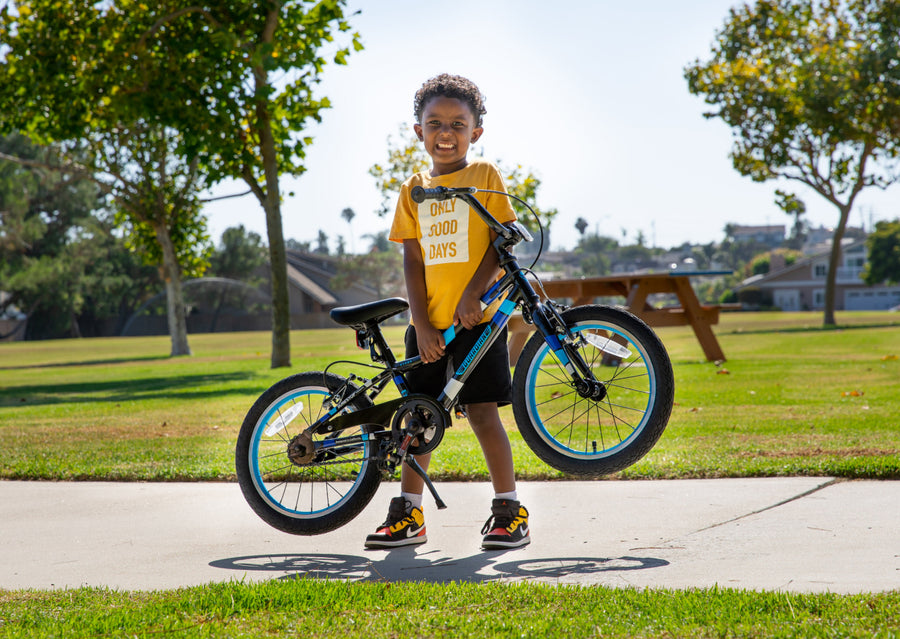 Physically Healthier
Biking gets kids breathing hard, sweating, and pumping their legs. That yields a whole slew of benefits, including a stronger immune system, bone development, and improved cardiovascular health. (Source)
Engaged minds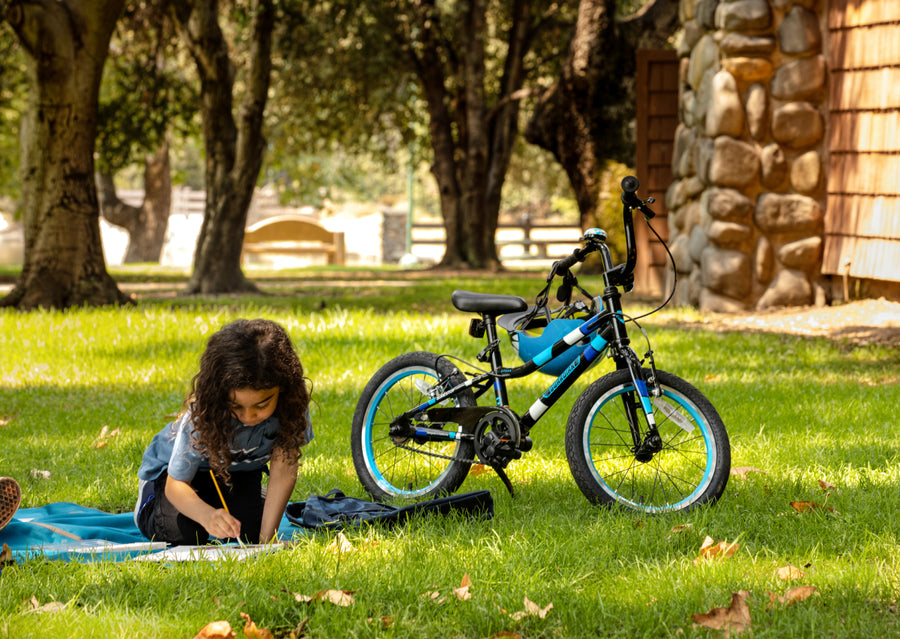 Engaged minds
The outdoor environment offers a unique opportunity to capture children's attention and interest. Playing outside promotes curiosity, creativity and critical thinking. Studies found that children who spend more time in outdoors have improved learning outcomes. (Source)
Mentally happier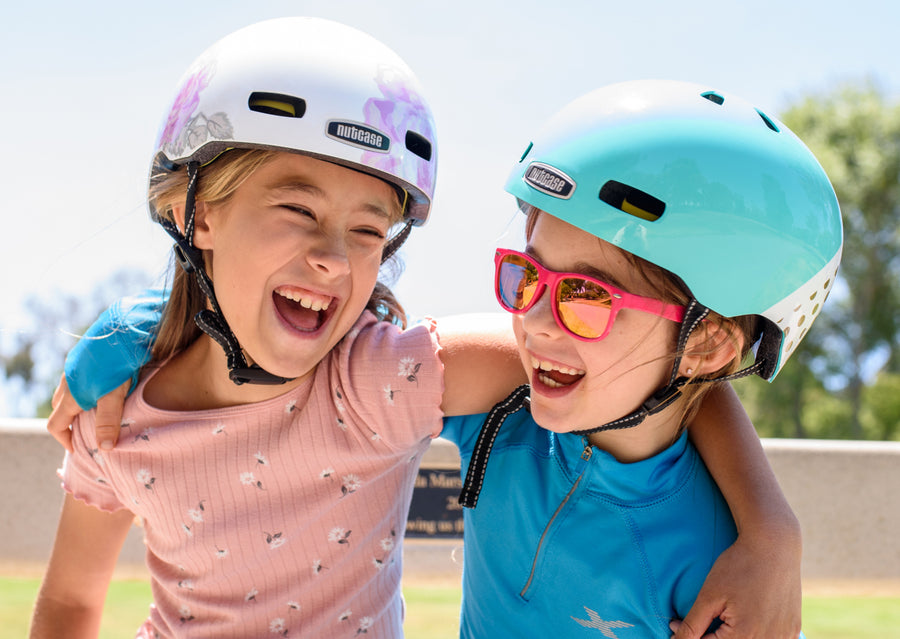 Mentally happier
Exercise is a natural anxiety reliever. Physical activity causes the brain to release "feel good" chemicals like endorphins and dopamine. This means exercise can literally help make kids happier. (Source)
At any age or skill level, Guardian can get your child riding in less than a day.
Your bike is ready to ship TODAY, arrives 95% assembled, and your child will be safely active within minutes.
Why are we sure your child can easily ride our bikes?
Because we engineered them specifically to match appropriate gross motor skills at every age level.
Easier to Balance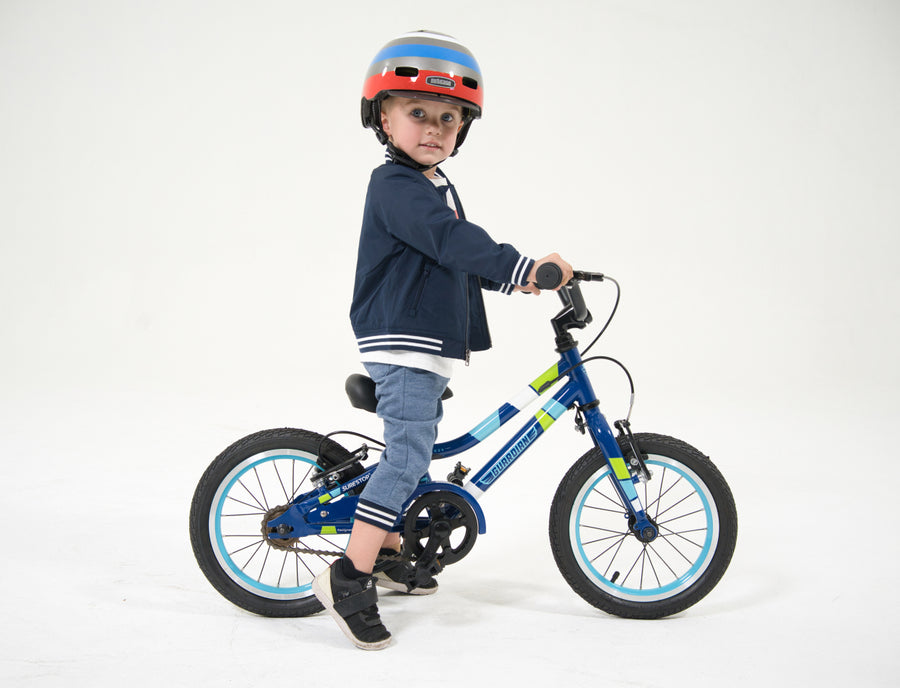 Easier to Balance
Our long wheel base provides a lower center of gravity. On other bikes, your child may sit too high and FEEL unstable, even if they can reach the ground.
Easier to Control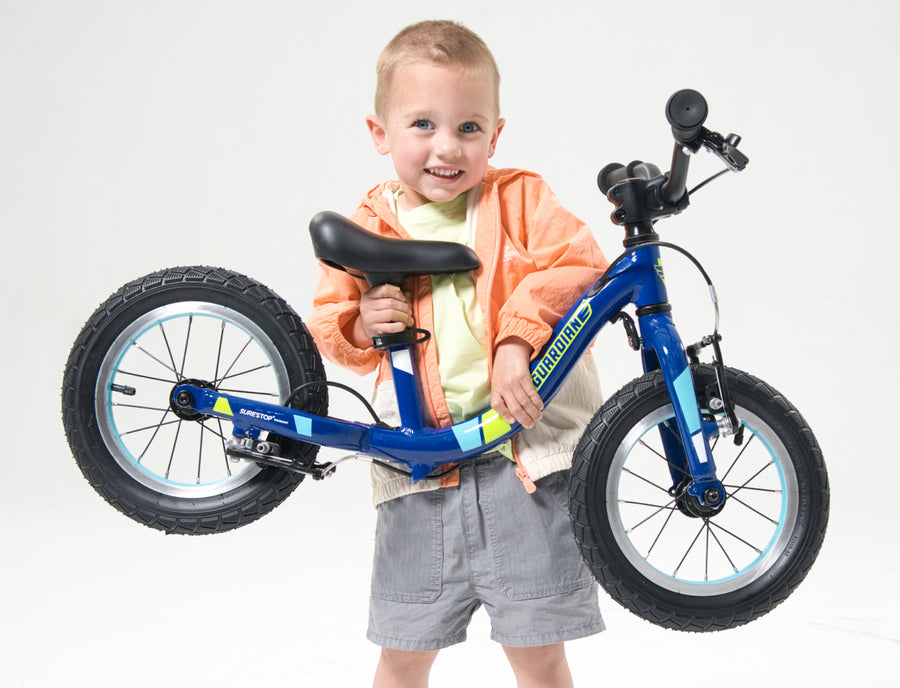 Easier to Control
44% lighter than typical bikes and a low step over bar means your child can start, turn, and hop on/off effortlessly. You will be surprised how confidently your child can maneuver a Guardian Bike.
Intuitive SureStop Braking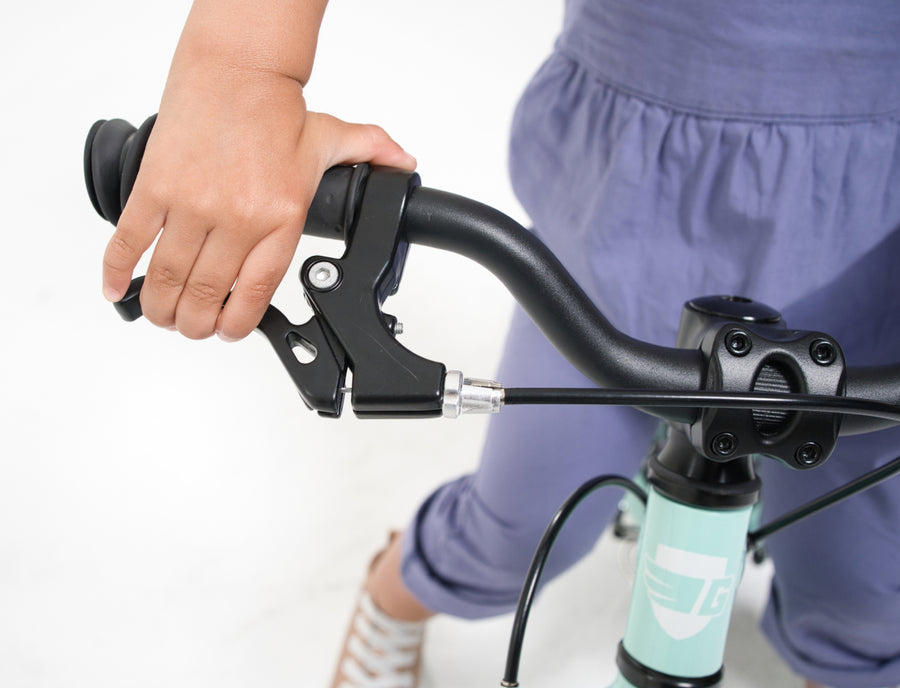 Intuitive SureStop Braking
Our award winning, patented braking system is so intuitive, even a toddler can use it. The only teaching necessary is to show them how to grab the ONE hand brake, that is perfect for their small hands. No fishtailing, no head over handlebars, no coaster brakes and no worries!