Kids Don't Enjoy Riding Their Current Bike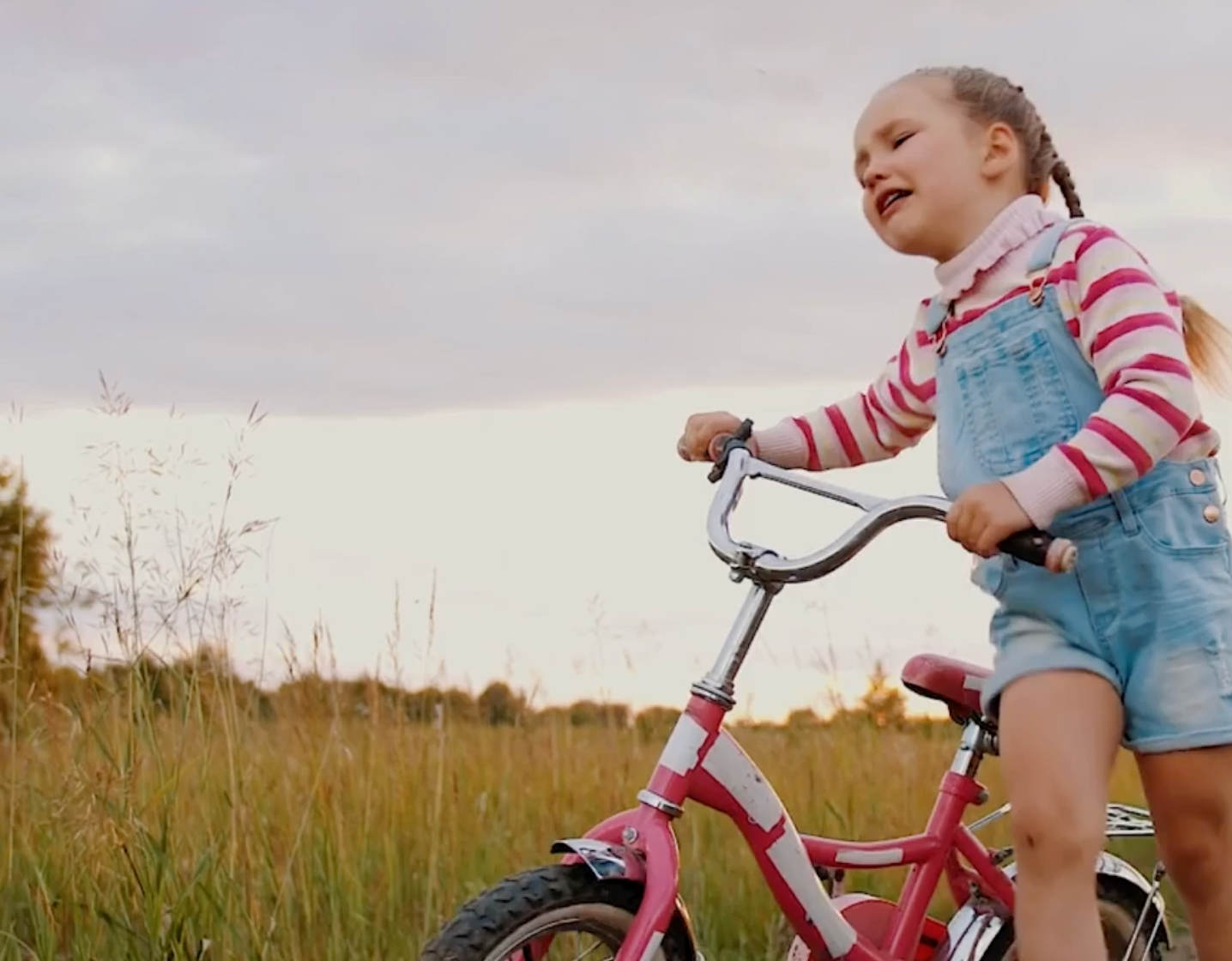 Problem 1
Kids Bikes are Designed like Cheap, Junk Toys
In order to make mass market retailers happy, bike brands need to take huge quality shortcuts to sell high volume / low cost bikes.

A cheap, poorly made bike leads to a poor biking experience, a frustrated rider, and a bike that never gets used.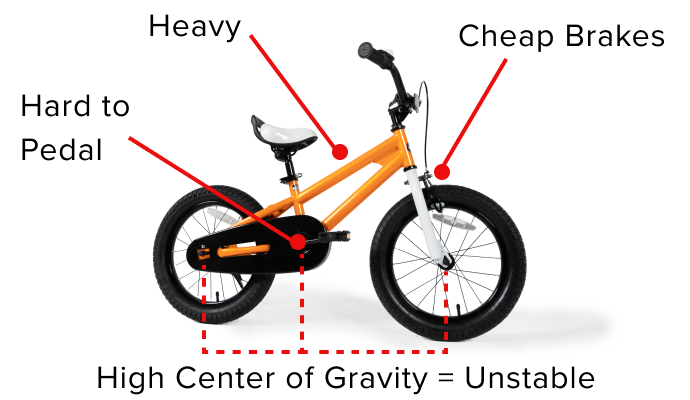 Key Issues
Guardian Solution
A bike your kid actually wants to ride!
Guardian Bikes are made to be ridden, taken on adventures, and passed down from kid to kid. Our bikes are made specifically for your child, with high-quality components, a safer braking system, and the perfect size and specs for their growing bodies.

If your childs Guardian Bike isn't the perfect fit, needs a bike repair, or a spare part replacement we've got you covered for an entire year with our 365-day Smooth Ride Guarantee. If returning your bike, we just ask the bike be given to a local charity or a child in need. (Pretty awesome, right?)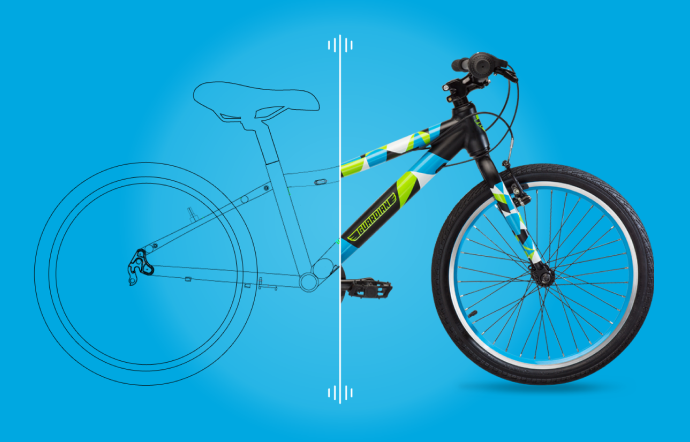 Product Quality
Making it Easy on You
Get started with our kids' bike sizing tool. In less than 5 minutes, find the perfect size bike for your child AND know how long it will last until they need a bigger one!

Bike size matters! Let us help.
Get Started
Problem 2
Kids Don't Feel Confident and Safe
A bike that is hard to get going, difficult to control, and doesn't stop easily leaves a kid scared and with little to no confidence.

Did you know? Over 200,000 children go to the emergency room each year from bicycle accidents.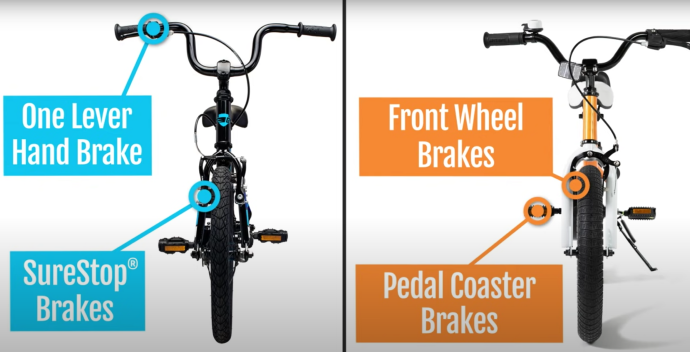 Key Issues
Mother of 5 shares why she prefers Guardian Bikes after son experiences dangerous accident on his cheaply made mass market bike.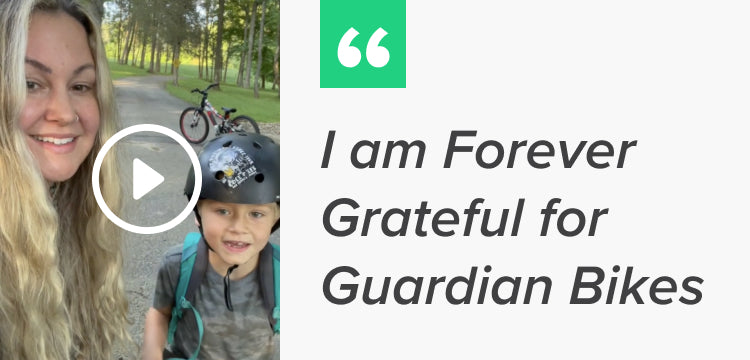 Guardian Solution
A Safer Bike for Kids.
Over 10 years ago our team began working on a bike with all the right specs and features for a kid. Along with our patented SuerStop brake system, Guardian Bikes have helped prevent dangerous accidents, and created a faster and simpler way for kids to stop and control their bike.

Today, found only here at Guardian Bikes our SureStop Brake System is the safest brake system on the block.

Product Quality
Ready to get rolling and find the perfect size bike for your child?
With over 100,000 kids measured and a 99% accuracy rate, our legendary Ridesizer Tool will help you find the perfect size bike for your kiddo and tell you how long it will last them!
Find Perfect Fit