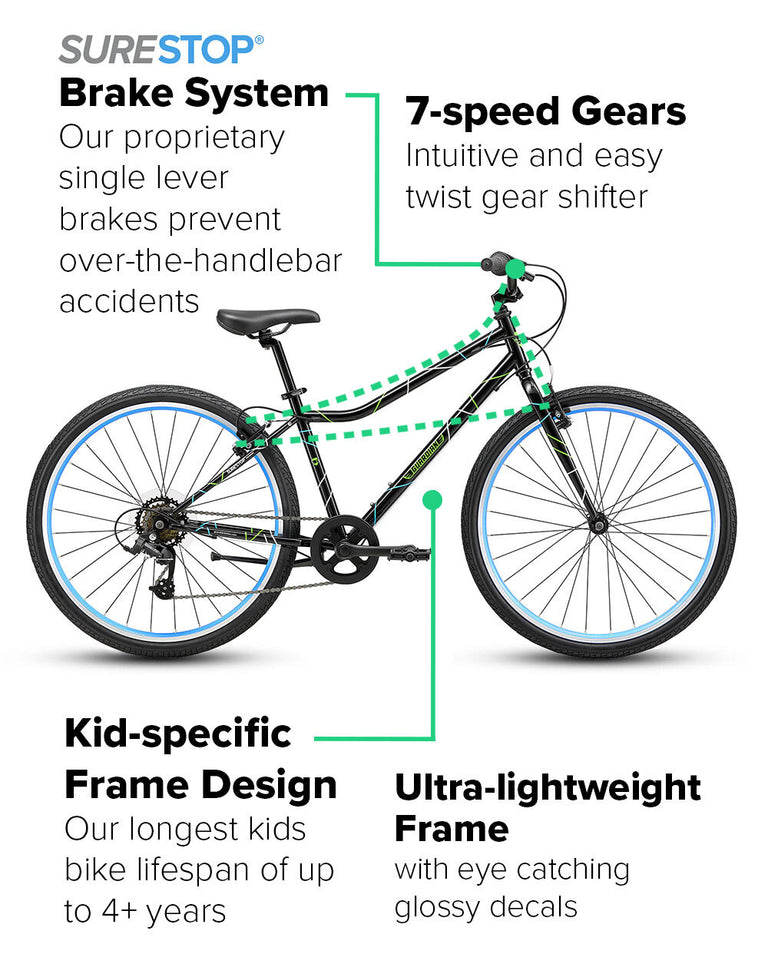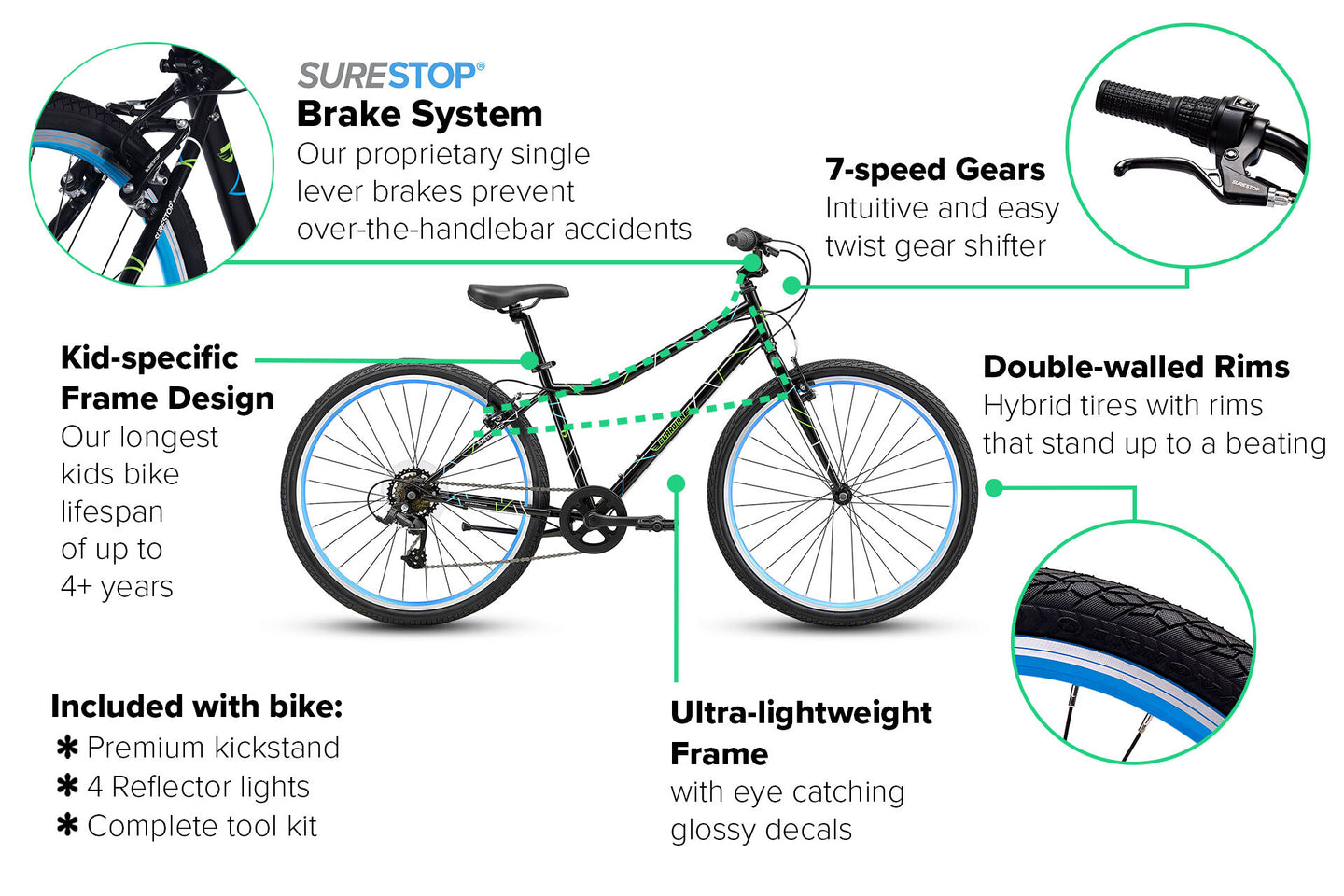 Meet the Guardian 26 Inch Bike
The ideal bike for your independent tween
The First of Its Kind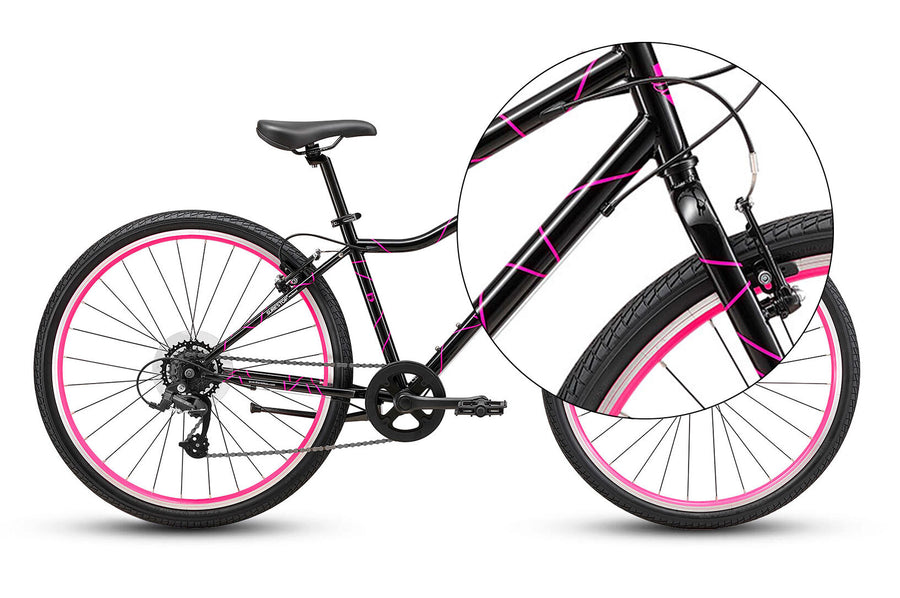 The First of Its Kind
A lightweight frame with striking designs make Guardian 26" bikes stand out on the street, at school, or on a neighborhood ride with friends.
Lifespan up to 4+ Years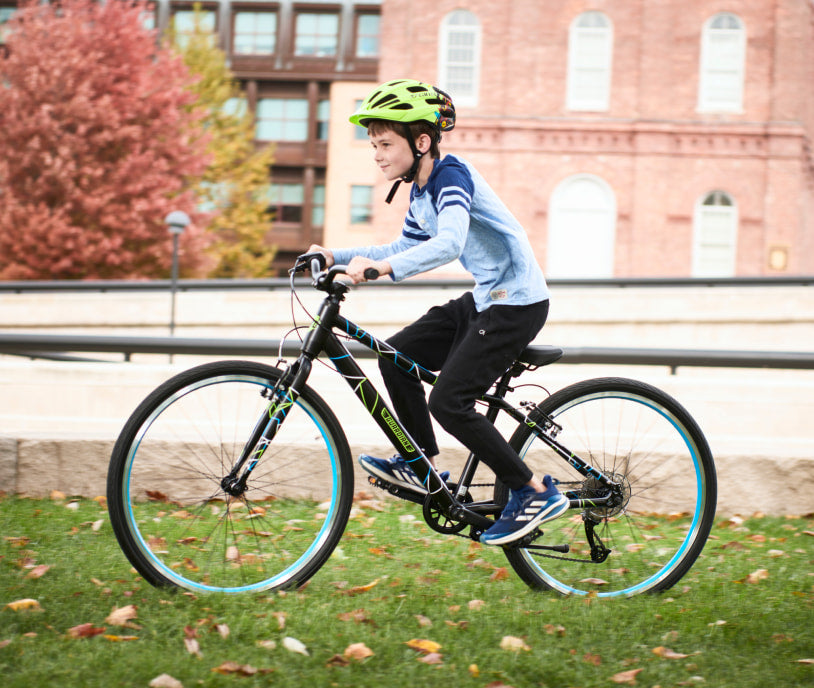 Lifespan up to 4+ Years
The Guardian 26" bike is the perfect fit for kids who have outgrown a 20" bike and are not ready for an adult bike.
Assembled in the USA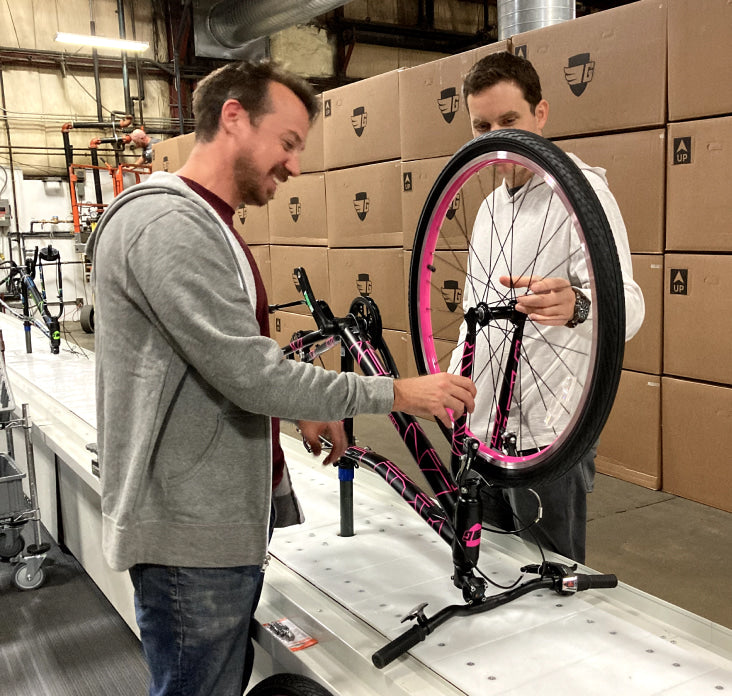 Assembled in the USA
Our 26" models will be the second bike model assembled in our new USA factory in Seymour, Indiana! By buying a 26" bike, you're helping support our transition to manufacturing here in the USA.
We Make It Easy on the Parents Too
Flat Rate Shipping
Shipping is $29 flat, and in-stock orders leave our warehouse within 3-4 business days.
365 Smooth Ride Guarantee
We want to make sure the bike is perfect for your family, so we give you a FULL YEAR to test it out.
Quick and Easy Setup
Get the bike from box to pavement in 10 minutes. So easy a busy parent can do it with ease.
Customer Reviews
Write a Review
Ask a Question
08/01/2023
Cassandra G.
United States
Tight brakes but otherwise fantastic
I have boys on the autism spectrum and they had trouble with other bikes and they would rather jump off the bike into the grass rather than use traditional bikes. So I ****** it up and spent the money on a Guardian bike and I'm glad I did. When we put the bike together the breaks were too tight to attach and we had to carefully loosen them to get it connected which made me nervous since I didn't want to mess up the braking system. But it ended up working brilliantly. We ended up buying another bike for my other son and it had the same problem of the brakes being too tight to connect. I looked it up and saw people complaining about the brakes snapping probably because they didn't loosen them. Both my bikes function perfectly and have given both my spectrum boys independence. Very happy with the bikes.
06/14/2023
Charu S.
United States
very good customer service
Great customer service but our bike arrived with one brake pad off of the front tire. Luckily I noticed the little pieces in the box and was able to save them and call in and ask about it but still a little worried I didn't quite put it all back together again and will take it to get checked out at a local shop before really letting our kiddo cruise around.
02/27/2023
Stacy
United States
Excellent bike for older kids!
This is our 2nd Guardian bike and I love it just as much as the first one. I was so glad that they made this next bigger size. My daughters are 10 and 12 and both ride it comfortably. I just wish there were more color options.
02/26/2023
Sir A.
United States
our 3rd Guardian bike!
i received a pre-order email about the 26" bike which came at a perfect time as my oldest child was outgrowing the 24" bike. when i pre-ordered in Oct, shipment was estimated around mid-December per the website, which was accurate. assembly was easy as usual. two issues existed: 1) the front brake cable wasn't connected, so the lack of tension caused immediate braking on the front wheel. for someone not super knowledgable on bike repairs, it was easy to spot and fix. 2) the stock seat was angled downwards and not parallel to the ground, so my child felt slipping towards the front of the bike while riding. i noticed it, too. (we didn't have this issue with our 20" or 24" bikes.) HIGHLY RECOMMENDED!