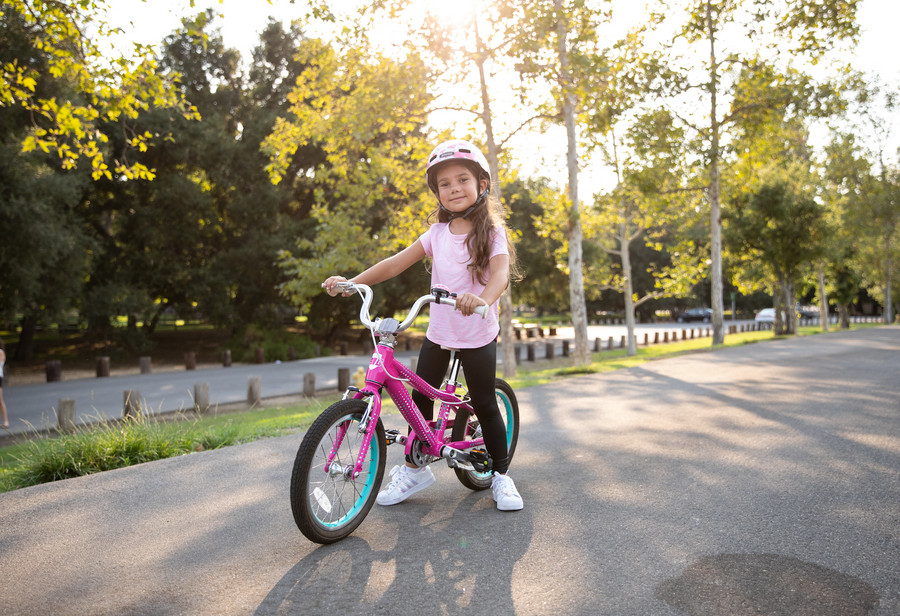 How to Know When Your Child Needs a New Bike
A properly fitted bike isn't just about comfort. It's about safety.
Steering, handling, maneuvering, and even simple pedaling can be incredibly tricky with a bicycle that's not sized correctly. A bike that's the wrong size isn't fun to ride, either.

So how do you know when it's time for a bigger bicycle? Here are some common signs your child needs an upgrade.
They've Mastered the Balance Bike
For many kids, a balance bike is the perfect way to start biking. With no pedals to worry about, your child can learn the basics of staying upright on two wheels.
Even if they haven't grown much in size, it's possible they may have outgrown their balance bike in terms of cycling ability. Here are a few ways to determine if they are ready for their first pedal bike:
They've stopped relying on the ground for balance.

Has your child begun to lift their feet more often when riding their balance bike?

If your child is gliding around on their balance bike without needing to put their feet on the ground, that's a big sign that it's time to introduce pedals. For

children who start with balance bikes at a young age, this transition can come surprisingly early. Some kids are ready for their first pedal bike at just three or four years old!

They seem more confident. Is your kid unafraid to scoot around on their balance bike without your support? Do they show good control over their bike? Are they having an easier time going down hills and turning corners? These signs of increased confidence may mean it's time for the next challenge.

They've mentioned it.

If your child has expressed interest in transitioning to a pedal bike, let them try! It's normal to be worried about their safety, but this is something nearly all parents go through. To feel better about your child's safety during the transition, consider a

lightweight bike with SureStop brake technology

. This technology can help prevent biking accidents such as head-over-handlebars falls.
Their Bike is Too Small
It's an ironclad rule of parenting: Kids outgrow everything faster than you expect. That goes for clothes, shoes, toys, and (yes) bicycles.
Not sure whether that old bike is still an appropriate size for your child? The key thing to consider is how they're sitting on the bike. Here's what you should watch for, depending on their experience level:
1st Pedal Bike:

If this is your child's first pedal bike, their feet should be flat on the ground with knees slightly bent while they're seated on the bike. If your child's knees are bent at a 90° angle or sharper, it will be difficult for them to fully leverage their weight for each push of the pedal meaning your little one will need a bigger bike.

2nd Pedal Bike:

When your child is riding their bike, have you noticed that their feet come all the way to the ground? Unlike a balance bike, your child's feet should be fully extended in order to touch their toes to the ground.

If they're able to firmly place both feet on the ground while sitting on the seat, their bike is probably too small.
They Want More Speed Options
Is your child struggling with steeper hills? Or maybe they're spinning their feet too fast on long, flat stretches of road? Either way, the solution may be to upgrade from a single-speed bike to a multi-speed kids bike.
Most children begin with single-speed pedal bikes. These are the simplest models, and they work best on flat terrain for kids who are still getting familiar with a pedal bike. Once your child feels comfortable riding their single-speed bike, they may be ready for something more advanced. Check out our RideSizer ® tool to compare the best options!
Get The Most Out of Your Child's Next Bike
When making the switch to a bigger bike, make sure you are investing in a safe, trustworthy bike that's built to last - a Guardian Bike